One of the most important gifts that you can give yourself is a healthy body. Exercise plays an important role in this. You can go to a gym or buy many exercise machines and equipment to workout at home. One of the set of exercises recommended by experts, whether to lose weight or as part of a general fitness routine is weight resistance training. Bowflex PR3000 Home Gym is a machine designed to provide a full body weight resistance work-out.
This machine comes from Nautilus Inc which has been manufacturing home gym equipment since 1986 under the brand name Bowflex.
How does Bowflex PR3000 Home Gym work?
Bowflex PR3000 is a power rod resistant workout machine. The power rods offer resistance from 5 to 50 pounds adding up to a total of 210 pounds. The power rods are made of high quality composite material, making them extremely durable. It is designed so that there is no need to change cables between exercises. It has a simple, but well planned pulley system, which allows you to move from one exercise to another without many breaks.
It is easy to adjust so that any member of the family can use it. It adjusts to a wide range of heights and weights. The maximum user weight is 300 pounds.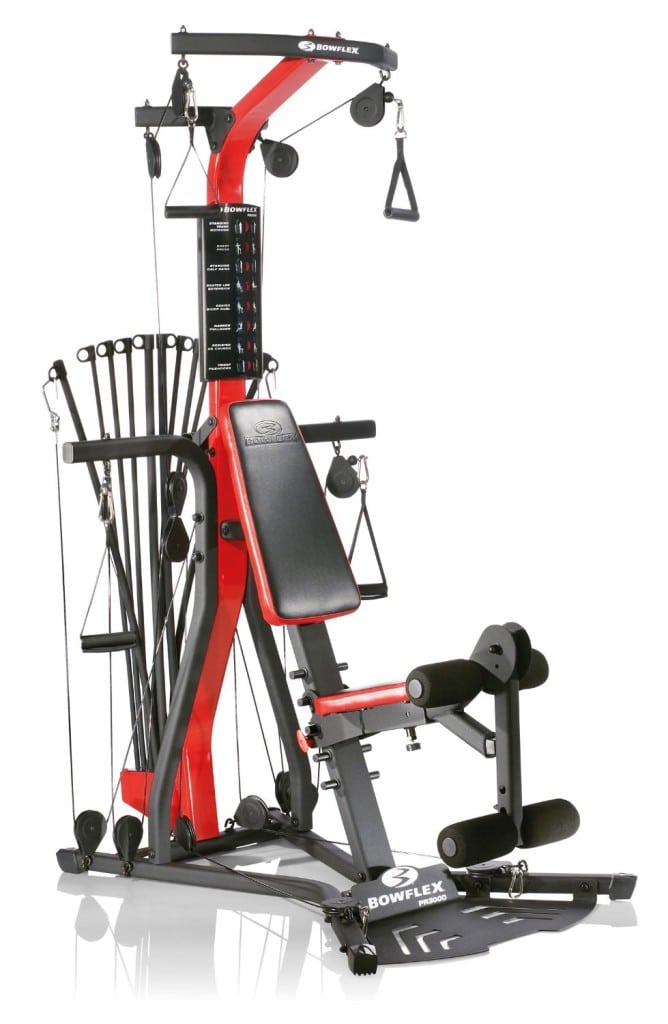 It does not take up a lot of floor space; workout area requirement is 100″ by 78″. The machine itself has dimensions of 64″ by 41″, with a height of 83″. It weighs 184 pounds and so is sturdy and does not move around while you are exercising. It comes with a workout placard which offers 50+ exercises for chest, shoulders, back, arm, abdomen and leg for full body training. It has a vertical bench press, triple function hand bands, upholstered roller cushions for leg exercises and an ankle cuff.
This machine is meant for home users looking to lose weight, build strength and muscle and not meant for serious body builders.
Bowflex PR3000 Home Gym Video
What we like:
It offers a range of 50+ exercises for a full body workout.
It is a compact machine and does not take-up a lot of space.
It is easy to set-up (though the manual could be a little more detailed) and easy to use.
It is quiet.
Power rods resistance method means that there are no free weights. This ensures a smooth movement during exercises and is easy on the joints.
It is well designed to give maximum exercise benefit with minimum changes.
What we don't like:
It offers weights only up to 210 pounds. For a serious workout, you need to pay for an upgrade to 310 pounds.
It also does not have a Lat-bar.
It has a complicated warranty structure with only the frame having a warranty of a year, the power resistance rods for seven years, but the smaller parts have a warranty of only 60 days.
The Verdict: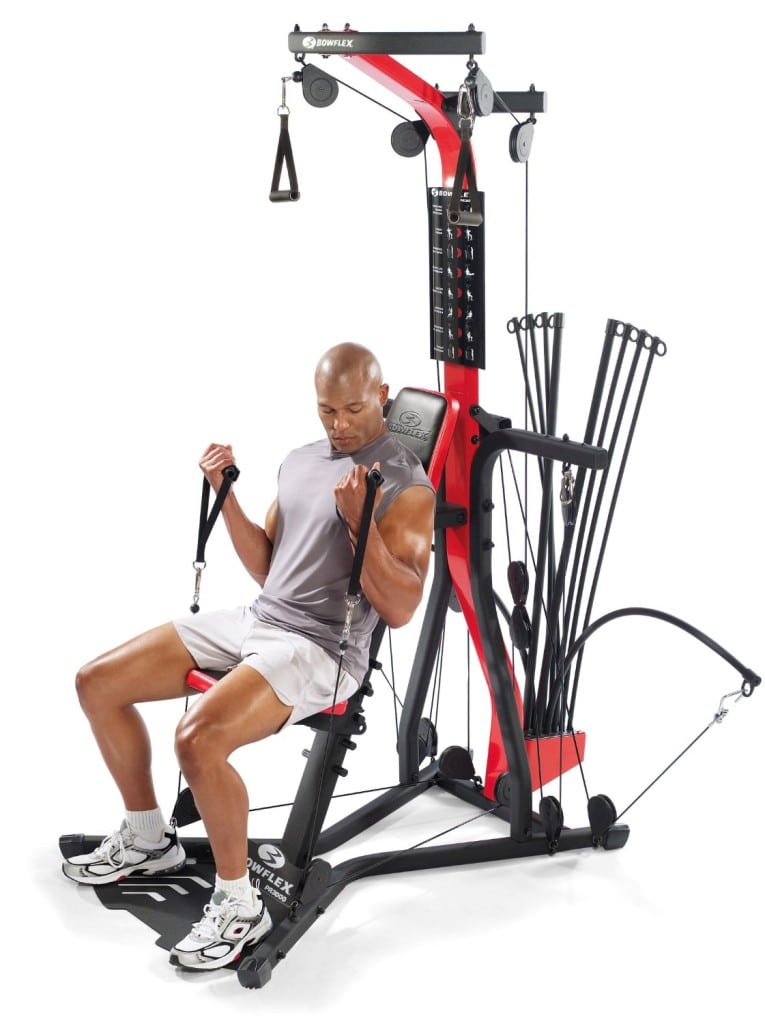 Bowflex PR3000 Home Gym is for those people who are dedicated to leading a healthy life style and can make use of it 2-3 times a week. If you are willing to be patient and use this as directed and not as a clothes stand, then the price of less than $1000 is a good investment for a healthier and slimmer you because health is more important than anything else.