Suspending your torso below your hips and knees never got easier. No, not forward; I meant backwards! Sit Up bench are all set to revolutionize your exercise routines. The hip muscles are the ones flexing and the abs are supporting your spine.
Top 5 Sit-Up Bench 2018 (Comparison Chart)

Product
Name
Product
Dimensions
Shipping
Weight
XMark XM-4416.1
Adjustable
38 pounds
46.6 pounds

Check Price

Stamina Ab/Hyper
Bench Pro
42.4 pounds
42.9 pounds

Check Price

TKO Commercial FID
48 x 18 x 11
inches
71 pounds

Check Price

Deltech Fitness
45 pounds
50 pounds

Check Price

Body-Solid Pro-Style
Commercial
25 pounds
44.1 pounds

Check Price
What Is A Sit-Up Bench?
A sit-up bench may also be referred to as a decline sit-up bench. The main purpose of a bench like this is to suspend the upper body lower than the hips and thighs. This unique technique forces your hips, muscles, and abs to work against gravity, as your body is performing the sit-up or crunch action. Some types of the benches will come with a designated angle. However, if there is a spring-loaded pin located on the bench, it is likely the bench has several different angles to choose from.
List of the top 5 Best Sit Up Bench of 2018
---
#1 XMark 12 Position Ergonomic Adjustable Decline Ab Bench XM-4416
The X Mark (XM4416) adjustable decline ab bench is your ergonomic exercise partner, all set to tone your abs and lap up those core strengthening exercises.
Features of the product
This ab bench has 12 height adjustments vertically.
Leg rollers are positioned based on ergonomic equipment standards.
Back rest is extra thick duraguard vinyl cushion that is durable and comfortable as well.
Mounting and dismounting is easy with the support handle.
Mainframe construction is sturdy and scratch-free with 14 gauge make.
Roller pads are 4 inch large.
Specification Table
| | |
| --- | --- |
| Assembly model number | XM-4416 |
| Assembly dimensions(L*W*H) in inches | 61 * 20.5 * 47 |
| Assembled weight(in pounds) | 63 |
| Weight capacity ( in pounds) | 400 |
| Roller pads | 4 inch contouring |
What you would love about this product.
X Mark delivers what it promises. This is the best and sturdiest decline bench in the market.
These benches are meant to flex your hip muscles and let your abs hold the body weight as well as support your spine.
This is adequately built even for a 6 footer. The board is long and sturdy.
The bench has a well-padded back rest that is neither too hard nor too soft. The back rest provides supports all the way till your head.
Ideal for core strengthening exercises. You can also do twisting exercises on this bench.
The bench can get really steep to let you do inversion exercises as well.
Easy assembly of parts even for moderately handy users.
The vertical grip is a great feature that lets you climb and decline with ease.
The angle for incline adjustment is wide and suited to all builds of users.
Aspects to look out for:
Package and delivery could spoil your satisfaction. Ensure that all parts are received because every nut and bolt is necessary for a wobble free unit.
The product does not come with a fully equipped tool box and a detailed instruction manual.
This product needs a lot of space and not meant to be portable and mobile.
If you are looking for impeccable finish along the rollers and caps, the foam quality could disappoint you. Some of the roller caps pop off and need to be fitted again.
Verdict:
This product does what it is supposed to do – let you do great sit ups and strengthen that core of yours in the best possible way.
Click Here to Buy XMark 12 XM-4416
---
#2 TKO Sit-Up Bench 2018 Review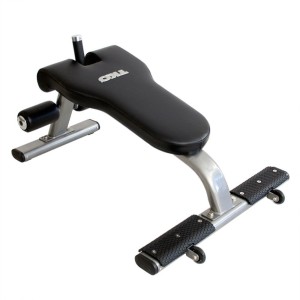 TKO sit up bench, your home gym partner.
Ideal sit up benches could make your core strengthening exercise routine a breeze. With little available time to go to gym, this equipment could add great value for a home gym.
Features of the product
TKO is built with a 23 degree angle for the back rest.
This sleek ab bench is ideal equipment for exercising at home.
Built with strength and durability.
The rear frame has wheels that help with mobility.
Foam finish for roller tubes and pads.
Available with manufacturer's warranty.
Specification Table
| | |
| --- | --- |
| Model number | 864SB-B |
| Assembly dimensions(L*W*H) in inches | 47*23*9 |
| Assembled weight(in pounds) | 45 |
| Weight capacity ( in LBS) | 280 |
Pros of the product
This product is built as a space saving equipment that will fit into your bedrooms also.
A detailed instruction manual is available with the package. Even for a new user, assembling the nuts and bolts would be a breeze.
Light body as well as a sturdy frame. This improved model is ideal for homes.
Built for beginners and people who work out at home and for those who can safely exercise without hurting themselves.
Wheels give great mobility for the product. If you want to move the equipment from one room to other, you need not disturb the assembly.
Ab bench adds a much-needed support for abdomen exercises.
The product is strongly-built and durable.
Cons of the product
The angle of the bench which is meant to be built for beginners and for those working out at home is not meant for hard core gymming requirements.
The bench is low and closer to ground. This is meant to give lower angle and a shallow decline. Taller build users could have difficulty using them.
The size of the board is almost half the size of a standard bench that is quite narrow along the base.
The design is built with different sized screws that are meant to keep frame sturdy and the model sleek. But these screws could be felt out of place in some areas.
Keep a tool kit handy. You have lots of screwing to do.
The assembly cannot be adjusted to suit different builds.
This unit is ideal for home gyms but not for commercial gyms or body builders. So choose wisely because mobility is not the only purpose that a sit up bench should serve!
TKO Bench 824FID Flat / Incline / Decline Workout Bench
---
#3 Stamina Pro Ab/Hyper Bench Review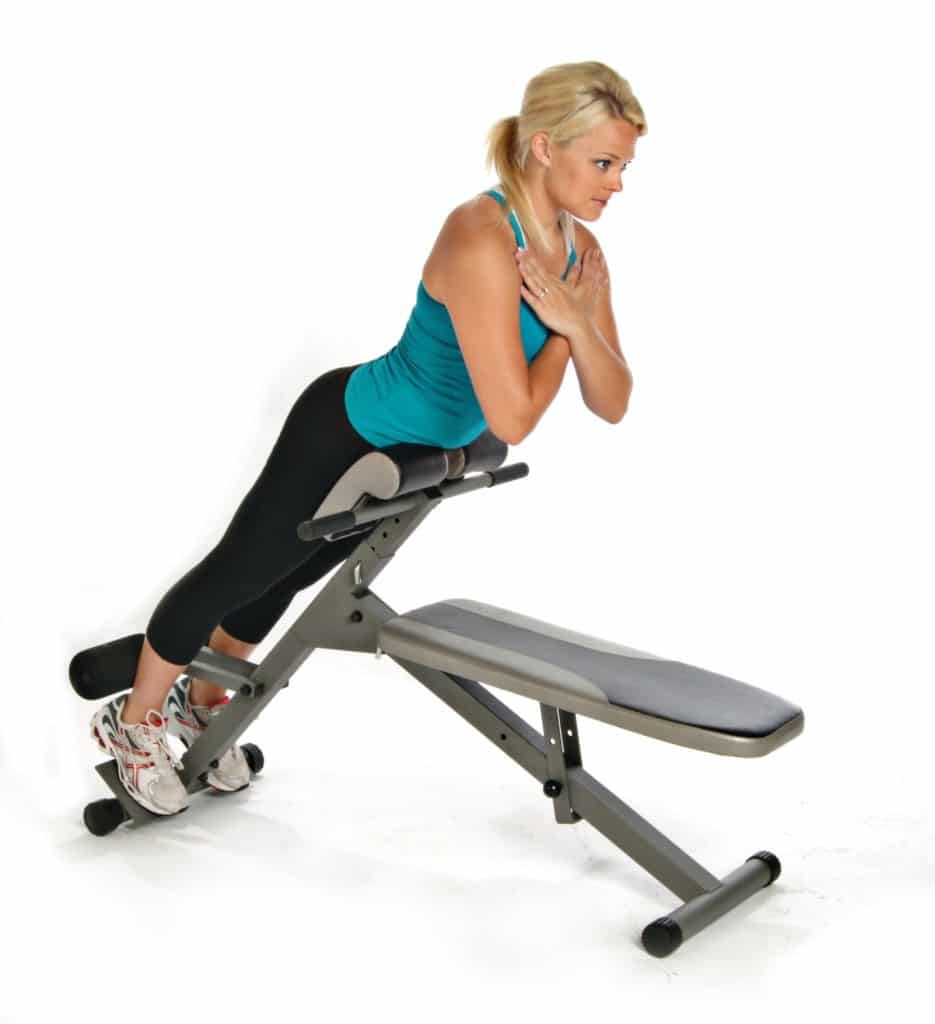 This Christmas you could get yourself the Stamina Pro Ab/Hyper Bench for your home gym. This is an awesome multi-purpose bench that targets core workout that is a must for building excellent muscle tone. On Amazon there are great deals and offers available along with free shipping that will help you to save on a lot of money while making the purchase. So, why should anyone want to buy this bench? Let's break it down.
Features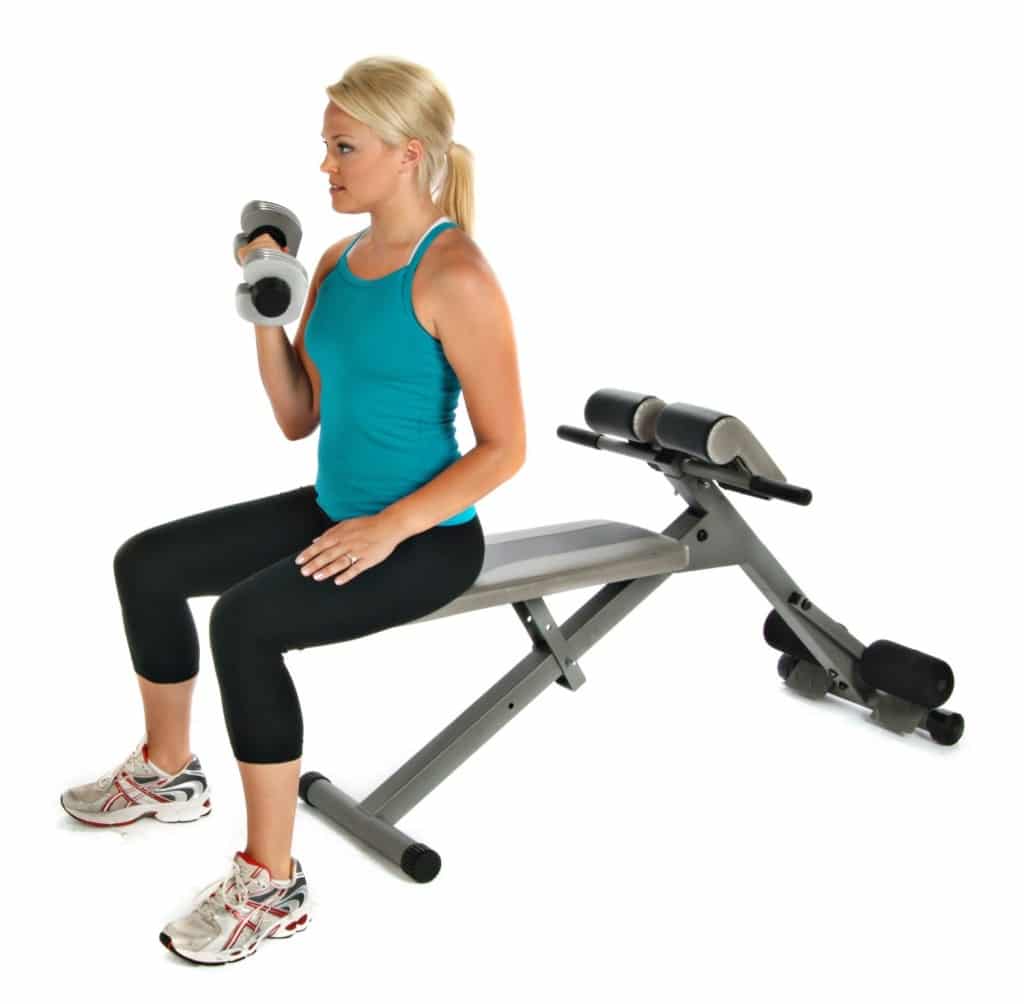 This adjustable bench has a thick pad with vinyl upholstery minimizing rips and tears.
It is 4′ long, 27″ wide, 27-34″ high, the larger pad is 29″ long, when it is folded it is 44-38.5″ long, 10″ high, 18-27″ wide. The dimensions will vary when adjusting or removing the knee pad.
A heavy-duty steel frame that allows up to 250lbs of weight
Adjustable footrest, backrest and thigh support to assist in intense workouts.
The pivoting foam rollers will hold your leg in place for hyperextension and feet when doing crunches that is non-slip.
Why Stamina Pro Ab/Hyper Bench The Best
The bench is perfect for a home gym and suitable for many body sizes up to 250lbs.
The applications of this bench are endless. You can perform almost all core exercises and free weight exercises.
The padding is more than adequate and does not dig into your hips or pressure points.
It is easily adjustable and doesn't require much to put it together.
It does come with wrenches and assembly instructions.
Things To Consider
I don't suggest this bench for avid athletes that are above 250lbs and a height of over 5' 10''. The bench was not made for someone that large. It is perfect for women and shorter men as during crunches you cannot rest your head properly.
It can be quite difficult to feel steady on it when your weight is up toward the max.
The other downside is that it really needs a better pin system which for a few dollars you can get from a hardware store.
The Final Analysis
This is a perfect Christmas gift for your home gym. It is a multi-purpose equipment and you cannot beat the price. Everyone from teenagers to older folk can maneuver the bench and it is very easy to put together. For its ease of use and affordability, it gets a thumbs up from most of its users.
Click Here To Buy Stamina Pro Ab/Hyper Bench
---
#4 Deltech Fitness Sit-Up Bench Review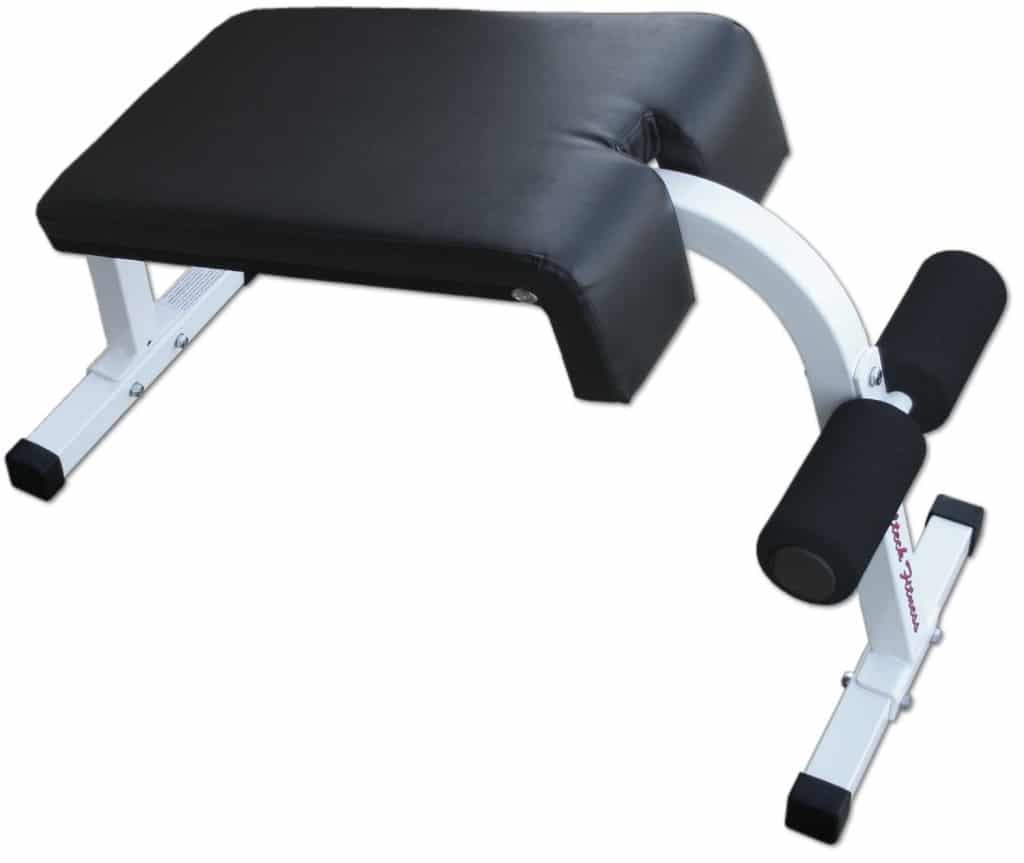 Time To Crunch Using The Deltech Fitness Sit-Up Bench
If going to the gym is repeatedly on your to-do list because you have been waiting to buy a bench, try using the Deltech Fitness Sit-Up Bench. There are many types of benches and fitness equipment you could go for, but the Deltech is ideal for those who live in apartments that want a sturdy and safe sit-up bench at a very affordable price.
Features

The sit-up bench is small, easy to store and perfect for small spaces. It has:
A solid frame made from heavy gage steel tubing.
Super thick foam extra wide padding.
Free Shipping
Pros of Deltech Fitness Sit-Up Bench

Sit-ups can be very dangerous without proper support. Deltech has made sure it lives up to the safety norms and comfort factor together.Many people end up doing sit-ups improperly or with lack of support causing major issues with their spine and frequent muscle pulling. This can cause people to need to avoid exercising all together.
This bench provides the support needed and helps keep the body from over-correcting or hyper extending.
It allows full extension of abs while working out allowing for more muscle lengthening.
When using the bench it is very sturdy and does not wobble.
The bench allows you to control the intensity of your workout.
Most notable feature is that the bench acts as a combination Roman chair sit-up bench.
It can handle over 300lbs of weight which makes it ideal for the more seasoned athletes.
Cons

The bench tends to be a little inconsistent in quality as it has been reported by many of its users.
Also, unlike an ab bench the bench is only made for sit-ups and not a multi-purpose piece of equipment, so those looking for a more intense core workout may want to look elsewhere.
The powder coat paint is not the best but the rest of the bench is solid.
Final Words
This bench is great for those looking for safe and effective sit-ups and crunches. It does exactly what it was made for. Its easy storage makes it a perfect candidate for those in small spaces. Sit-ups are a very crucial part of core workouts and Deltech delivers on all notes. The sturdy frame will last a lifetime with proper care. This is a must have in your gym.
Click Here To Buy Deltech Fitness From Amazon
---
#5 Body-Solid Pro-Style Commercial AB Board Review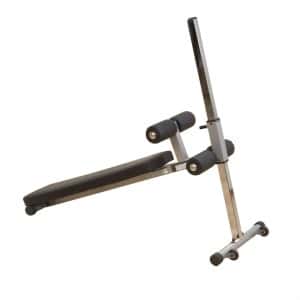 With festivities around the corner, it is but natural for people to want to be in their best shape and who doesn't want to look prime in the new year? The Body-Solid Pro-Style Commercial AB Board is a perfect piece of equipment for the job!
Designed specifically for an intense core body workout, it has several features that make every home gym owner take a second look at it. Using the ab board daily will definitely improve your 6-pack. On Amazon, the board has received several positive stars and comes with good reviews. So, we wanted to see what the hype was all about.
Features

The board is 54L x 24W x 52H inches, it weighs 46 pound of solid 2X2 inch steel support beam. It comes with a 10 year manufacturer's warranty and it does require assembly. The other features are as follows:
The ab board adjusts to improve core, thus making more resistance and allowing a tighter workout for abs and midsection.
It has double-stitched thick DuraFirm padding with 8 inch foam rollers that fits snugly beneath knees and ankles.
The bench boasts of 12 adjustable positions which make it a multi-purpose bench.
Body-Solid has designed the board for home and commercial use.
Pros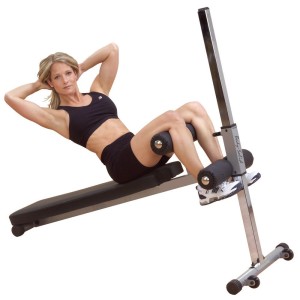 The product is a great all around bench that can be used in home gyms to commercial use.
Its thick padding ensures that it wouldn't have tears or gouge the pressure points.
The installation was easy and once laid flat it can be stored.
It's adjustable which makes for more intense workout and help build the obliques which can be difficult to do with other benches.
Also, Body-Solid has a 20 year reputation making quality equipment and has a really good manufacturer's warranty that no other board has.
What To Watch Out For
Firstly, this board is a good buy, but there are some things to watch for:
The end-caps on the rollers have been plagued with difficult installation.
The length of board is also a disadvantage as it will not be long enough for people above 5' 10''; your head will dangle off the edge causing an uncomfortable workout.
The board could have been designed better allowing for adjustment in height and leg/torso length.
Final Thoughts
This ab board is over-all a great buy for those wanting a sturdy core workout. The positives completely outweigh the negatives of this board. For the price at which it is available on Amazon, it is really worth investing in for the perfect shape you have been aiming for.
Click Here to Buy Body-Solid Pro-Style Commercial AB Board
---
How To Properly Perform A Sit-Up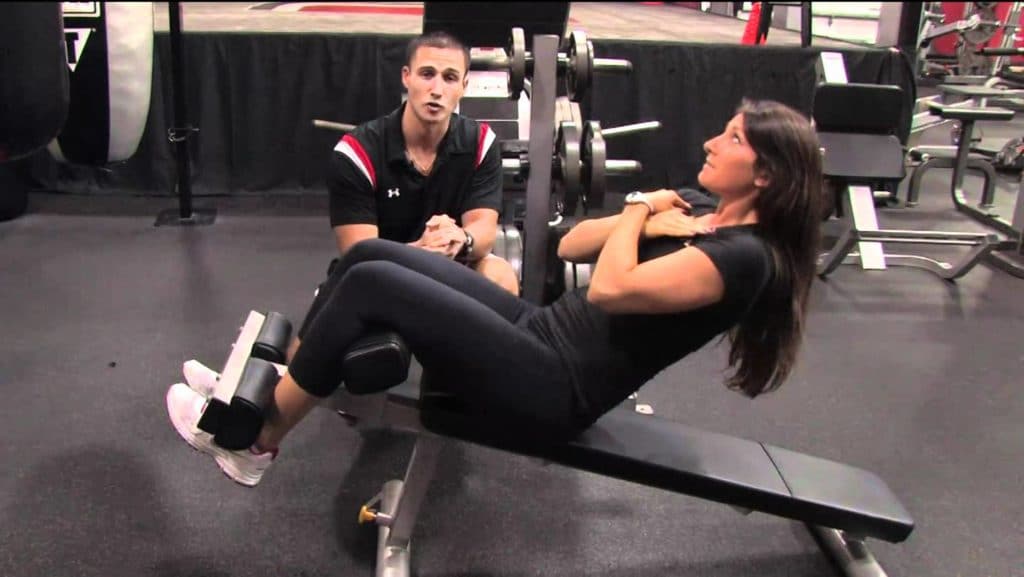 Your abdominal section consists of a long strap that runs from your ribs to the pelvis. This whole section is known as the rectus abdominus. Most people do not realize this, but when you are performing a sit-up your hip muscles are responsible for all the movements and not the abs. In fact, the abs only work to keep the torso straight as you are performing the sit-up motion. If you want to perform a proper sit-up and transform your mid-section into the six-pack of your dreams, you will want to follow this procedure.
When using a bench, you want to slide your feet under the footpads. While doing this you want to make sure that your knees are placed directly over the peak of the bench. After you've assumed this position you will slowly lie back until the associated portion of your back almost touches the padding on the bench. To perform the motion, flex your hips until the torso become vertical. When performing this motion, it is imperative to keep your abs tight during the entirety of this process. This will also ensure you get the most out of this exercise.
Properly Performing An Oblique Sit-Up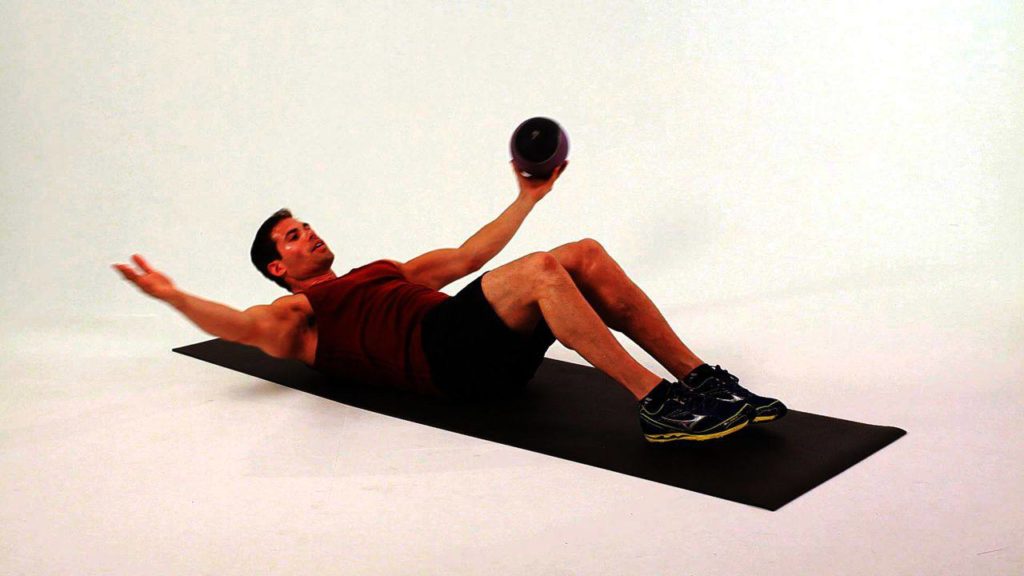 Located to the sides of the rectus abdominus are the obliques. This section on your abdominal region is responsible for flexing and rotating the spine. It is possible to focus on these areas while you are doing sit-ups. However, you must know how to target the areas properly, if you want to perform the most effective motion. What you want to do is perform a sit-up as described above.
When your body reaches the up position you want to pause for a second and twist your torso to one side, lower the body back until the back almost touches the bench, and repeat the action. Keep in mind that the obliques are located on the left and right side of the rectus abdominus so you will want to twist to each side.
Guide To Properly Using a Sit-Up Bench
How To Properly Do A Crunch
If you want to step up your game a little bit, you can use a sit-up bench to perform a crunch. Crunches are a bit more difficult because they eliminate the hip muscles from the process. What this does is force the obliques and rectus abdominus to do all the work.
This action will be performed on an incline bench. To begin the process, you want to start in the sit-up position. However, this time you want to make sure that your back is resting on the padding of the bench. Once in this position, you will squeeze your abs, and curl your hips to the pelvis. This motion should cause you to slightly lift your head and shoulders off the bench.
Properly Performing The Oblique Crunches
As mentioned-above you can also perform an oblique crunch, which will cause you to put extra stress on the obliques to give them a better work out. To begin, you want to start in the aforementioned crunch position. As you bring your head and shoulders slightly off the bench, you should twist to one side, rotate back, and bring the body back down to the starting position. Remember to rotate to each side to work the entire oblique section.
What Is A Decline Bench Press?
It is possible that you may have heard of a decline bench press. These benches can be set in the same position as a flat bench press, but they should not be used as a replacement for the flat bench press. The major difference between a decline bench press and a flat bench press is that a decline bench press will contain a leg attachment. The attachment is there so you can wrap your knees around it and hold yourself in position.
When you are using a decline bench press, you will be required to bring the weight bar lower to your chest than you would with an incline bench press. Keep in mind that everybody's body is structured differently and it is possible that this action may make you uncomfortable, because it puts strain on the shoulders. It is always best to experiment around until you find the best position and most comfortable position for you. You may also want to speak with a professional health care physician before performing any exercise on a decline bench press.
What Are The Pectoralis Major Muscles?
The Pectoralis major muscles are sometimes referred to as the pecs. These muscles make up the bulk of the chest and they span across the chest from the shoulder to the breastbone. A fully developed Pectoralis muscle will be much more evident in males, because the breast section of the female hides these muscles. The main function of these muscles is to keep the arms attached to the body and they also move the shoulder joints in different directions. These are the muscles that are mainly targeted by bench presses.
Why Use A Decline Bench Press?
The biggest advantage of a decline bench press is that you can use more weight and you can use that extra weight much more effectively to strengthen your pecs. A study was conducted in 1997 and it concluded that the decline bench press greatly increased the activation of the pectoralis muscles.
Click Here to Buy Body-Solid Flat Incline Decline Bench
Why The Decline Bench Might Be Bad For You
When using the decline bench press, you only have a limited range of motion. This could very well limit the effectiveness of your workout, since it reduces the stimulation of other muscles. This can put a huge strain on the shoulders and this might not be suitable for your body.
So here is how you choose the right bench to get perfectly toned abs: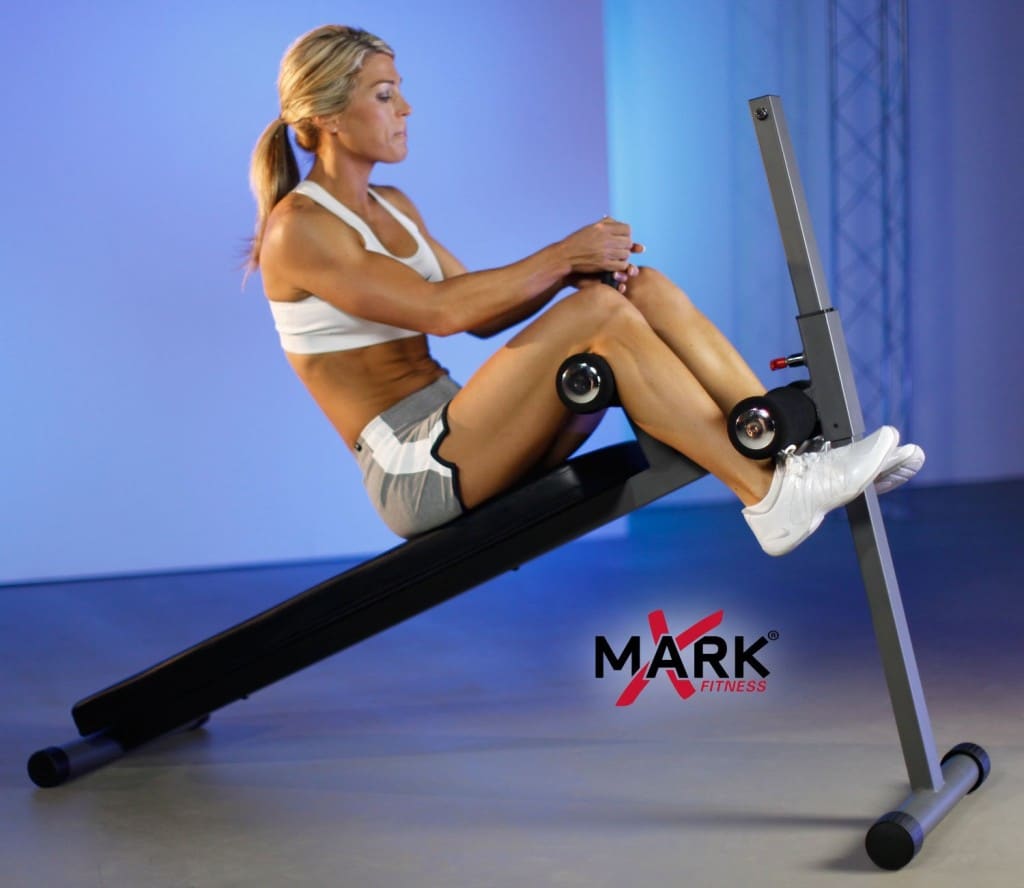 First of all, be sure about your exercise needs. This is a core strengthening exercise equipment that tones your torso, especially the abs.
Adjustability with varying angle degrees that suit different builds and body weights is the primary requirement for an effective bench. Tall or short, the bench should ideally suit all users. Even people with broad shoulders should be able to exercise on these benches.
Different brands adjust to different base length and width. Accordingly your intensity of exercising varies. Look for optional leg positions in that case.
Check out for durability of the materials and assembly parts that go into making the unit sturdy.
The right wrench number is vital if you want to assemble wobble free equipment. Ensure that the product comes with a tool kit.
Look for manual guides and instruction literature that clearly explains about assembly. Please follow the manual carefully while assembling.
Check out for warranties and return policies. After sales customer service for exercise equipments should ideally include an informative demo. You can also look up for online videos to educate yourself.
Parts like the back rest cushion, foam roller tubes, roller caps and others that have a foam finish are to be checked for any damage as well as maintained to ensure that they don't cause any injury to the user.
Some benches come attached with a wheel for easy mobility, while others are more stationary. Choose yours based on available space.
The Xmark ergonomic adjustable decline bench has been receiving great reviews from customers and trainers alike:
The bench is ergonomic and supports wide variety of workouts.
Back support is long and suits tall users also.
2 by 3 inch steel construction that lends a solid look and feel.
12 adjustable heights to suit different heights of users.
Foam padded rests and rollers that add comfort to your exercising.
This product has no wheels and is very sturdy.
This guide will help you to make an informed choice regarding sit up benches that form a crucial part of your exercise regime.
Click Here to Return to Homepage