A Comprehensive Deltech Fitness Sit-Up Bench Review
There are many different ways to build your abs, but some workout techniques are more effective than others. Veteran exercisers will understand the benefits associated with using their weight and gravity.
These two factors can undoubtedly help you sculpt your body into a masterpiece more rapidly than you would performing sit-ups on the floor. This is why you'll want to consider investing in a worthwhile sit-up bench, such as the Deltech Fitness Bench.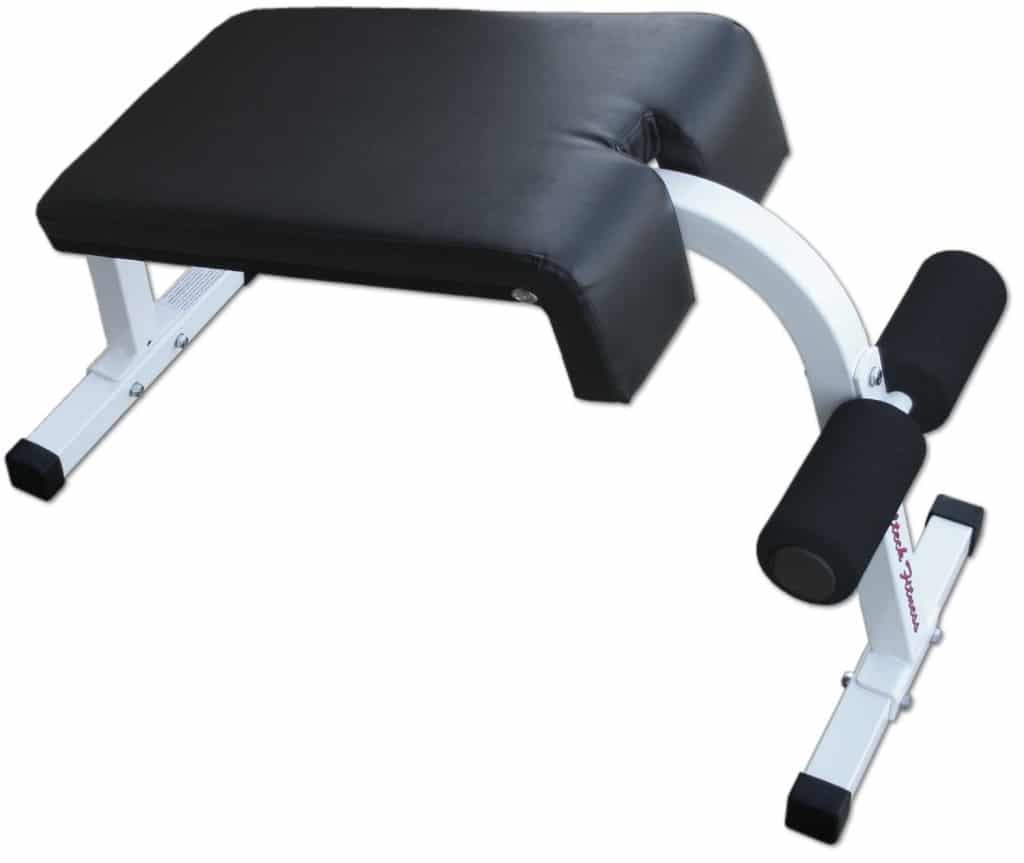 Despite the compact size and incredible affordability, this sit-up bench will serve you well, help you achieve your goals, and prove to be a worthy investment. Additional details will be provided below.
Deltech Fitness Sit-Up Bench Features
Stability And Durability
When it comes down to it, stability and durability should be given more emphasis than other factors. If the bench isn't stable, it'll rock back and forth during use and this will take away from its performance and your ability to progress.
Despite the small size, the Deltech Bench is surprisingly durable. It is manufactured from heavy-duty steel tubing and features a super solid frame.
The bench's welding has been implemented in a way that ensures it meets all specifications and standards set forth by the AWS. This helps to guarantee that the bench will remain sturdy for many years to come.
Despite its small footprint, the bench actually weighs 45-pounds. The additional weight ensures the bench won't lift off the ground during use. Not matter how hard you push yourself or how intense your workout gets, you can rest assured knowing the Deltech Bench will withstand the abuse and will continue serving you well into the future.
The frame also features a tough powder coat finish. This paint helps the bench maintain its beauty and helps to eliminate scratches and rust.
Footprint And Weight
Many people are not fortunate enough to reside in mansions and will only have a limited space to work with. This can complicate the process of transforming your home-gym envision into a reality. The good news is that there are some workout benches, which are less bulky and heavy than others.
The Deltech Bench is very compact and will not consume a substantial amount of space. Once the assembly process has been completed, you'll find out that the bench remains compact and lightweight.
It measures in at 44 by 20 by 27 inches and weighs just 45 pounds. This helps to guarantee that you'll be able to move the bench from place to place without any trouble and without needing any assistance.
This makes the Deltech Bench an excellent purchase for homeowners, who have limited space. Thanks to its compact size, it can easily be stored away in a closet once the day's workout has concluded.
Easily Assembled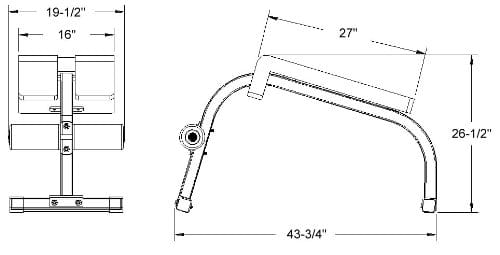 When you buy a piece of workout equipment you probably want to get it assembled as fast as possible so that you can start using it right away. The assembly process associated with the mass majority of workout equipment can take hours.
This is something that you do not have to worry about Deltech Fitness Sit-Up Bench. Almost all consumers will be able to get the assembly process completed within a matter of minutes. On top of this, the bench comes with zinc-plated hardware, which means that you are not going to have to worry about stripping out nuts and bolts.
And finally, you should know that this bench comes with comprehensive installation instructions. The instructions helps to make the installation process substantially easier and much less frustrating than what you would experience with others.
Sits Solidly On The Floor 
If you have used benches in the past, you already know that a lot of them wobble over time. This can make the bench unstable and decrease the effectiveness of your workouts. This is something that you will not experience with the Deltech Fitness Sit-Up Bench.
The bench has specially designed feet that always allow the bench to sit solidly on any type of flooring. Of course, you will need to make sure that you are using the bench on a level floor. Otherwise, you might experience some problems and teetering back and forth.
Another good thing about the bottom brackets is the fact that the material used is very soft. When using the bench, you will not have to worry about your floors getting scratched or damaged in any way.
Versatility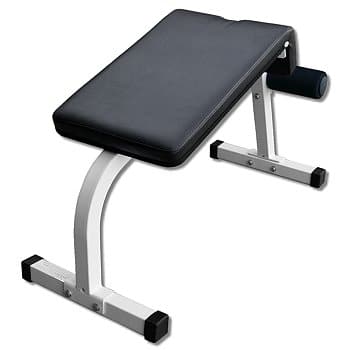 One thing to consider is the bench's weight limit and other restrictions. If the product isn't compatible with your weight and size, you'll have a difficult time using the bench and utilization may be detrimental to your health or the bench itself.
The Deltech is surprisingly versatile, despite its small stature. It is capable of supporting individuals of up to 400 pounds! And, it is suitable for almost all heights. Regardless of your height or size, you won't have any problem utilizing the bench comfortable and safely.
Although the utilization of the bench is slightly limited, it is absolutely perfect for sit-ups. Its incline and the user's positioning will help to add a little additional resistance to the sit-up for added benefit and more rapid results.
Perfect Decline
Although the bench only offers limited decline options, the decline is spot on. The decline makes it possible for the user to enhance the intensity and difficulty of their workout.
Of course, the decline isn't too terrible, so you won't have to worry about elevating the intensity of your sit-ups too quickly. And, the board provides just the right length, so you'll remain comfortable throughout the workout and won't tweak your back.
Comfortable Padding 
The seat is constructed out of thick padding and covered with a premium-grade vinyl. This design will reduce the stress placed on the spine, coccyx, and pelvis, when exercising in the sitting position.
The vinyl material is very durable and can be wiped down with a damp cloth without causing damage. The front of the seat is ergonomically designed to replicate the posterior portion of the leg, especially behind the knee and calf.
The rollers are constructed out of high-density foam. This design will provide a sturdy platform for your shins and top of the feet.
This foam is very durable and will not fold or bend, even when a lot of pressure is placed on it. It also will not absorb sweat, so it will stay clean and dry at all times.

Pros of Deltech Fitness Sit-Up Bench

Premium-grade vinyl material
High-density foam rollers that will not absorb moisture
14 Gauge steel tubing utilized for framework
Seat is 16" X 27" L, which is suitable for all age groups
Welds meet and surpass AWS regulations
Ergonomically designed seat
Frame is powder coated for rust resistant protection
Maximum height position is 26-1/2"
43-3/4" Space between front and rear floor bars
Will definitely help to enhance your fitness progress
Designed and constructed to withstand the test of time
Cons
Slightly limited and no real incline options
Surprisingly short

Overall Assessment
When it comes down to it, there is a lot to like about the Deltech Fitness Sit-Up Bench. The product is suitable for almost everyone, but ideal for those that have limited space within their homes.
Despite the compact size and buyer-friendly price tag, this sit-up bench is very versatile, incredibly durable, and will serve your needs for many years to come. For the price, it is undoubtedly an excellent purchase.